2016 School Photos
---
December 25, 2016
Christmas
---
December 3 - December 9, 2016
Stephany Makes A Pre-Christmas Visit To The Toomeys
---
November 24, 2016
Thanksgiving
---
November 18, 2016 - November 23, 2016
Kim, Ellery and Sydney Head to Phoenix and the Grand Canyon
---
November 5, 2016
Ellery Is Twelve!
---
October 31, 2016
Halloween!
---
October 28, 2016
The Toomey's Pool Is Done!
---
October 19, 2016
Bowen is Eight!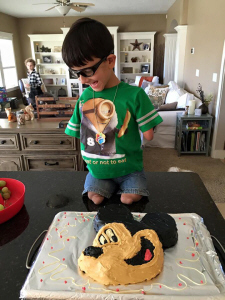 ---
September 28, 2016
George Grabenhorst is installed as President of the Oregon Association of Realtors
---
September 25, 2016 - October 2, 2016
Devon, Jeremy and Heath Head To Austin!
Jeremy had a hand surgery conference in Austin, Texas.
This year it was Heath's turn to go and Brooks and Bowen's turn to be spoiled by grandparents Dennis and Lorilee.
They had a great time, especially since Devon got her visit to visit HGTV's Chip and Joanna Gaines store Magnolia.
Heath loved the hotel pool and the Blue Cat Cafe, a vegan cafe where you can hang out and eat and play with adoptable cats.
Jeremy chose the Hamilton Pool Preserve as his adventure. A good time was had by all!
---
September 23, 2016
Brooks is Eight!
---
Back To School!
---
August 9, 2016
Broken Ankle Cuts Camping Trip Short!
Our camping trip with Ellery and Sydney was suppose to look something like this.
The Story

Well so much for our long planned August 7 to August 16 South Coast/Redwood RV vacation trip with granddaughters Ellery and Sydney. At our first campground at Tugman State Park near Coos Bay my right foot slipped down several feet off a path coming up from the lake. As I fell my left foot snagged on a root and my ankle snapped resulting in a displaced bimalleolar fracture! Paramedics had to put me on a backboard so they could carry me back up the treacherous little path. Then it was an ambulance ride and overnight hospitalization at Bayside Hospital in Coos Bay after was ankle was stabilized and splinted.

The next day Aden and Kim drove down to pick up the girls and drive Dennis's car back. Later that day I was discharged from the hospital Dennis drove me home in the RV. The following week on August 17 I had surgery at Hope Orthopedic Clinic in Salem to put in a plate and screws. At this point we are looking at at least six weeks non weight bearing on the ankle.

The wonderful thing in all this was the kindness and support from, not only my family and professional medical staff, but absolute strangers who helped me after I fell and stayed with me while we waited for the paramedics and during the extraction process. With all the negative news in the media these days it is nice to be reminded again that most people are pretty decent and caring about each other.

August 26, 2016
Post-Operative appointment with the Orthopedic Surgeon, Dr. Monica Zilkoski at Hope Orthopedic Clinic. I was given the choice of having a cast put on or a boot. I choose the boot.

September 23, 2016
Follow up appointment with Dr. Zilkoski: x-rays show bone is healing well and I can begin bearing weight on the ankle and walking! Yay!

November 1, 2016
Final appointment with Dr. Zilkoski-all healed!
---
July 8, 2016
Dennis Gets A New Subaru Forester!
---
June 26, 2016
Colin Treats Dennis to a Timbers Soccer Game!
---
June 21, 2016 - June 23, 2016
Kah-Nee-Ta!
---
June 19, 2016
Fathers Day Barbecue!
Dennis wanted to throw himself a Father's Day Barbecue so he did!
---
June 12, 2016 - June 15, 2016
Camping with Heath and Brooks at Ponderosa State Park in McCall, Idaho!
---
June 11, 2016
Ellery Graduates from Fifth Grade and River Grove Elementary!
Next year its onto Lakeridge Junior High School!

---
June 6, 2016
Heath is Ten!
---
May 24, 2016 - June 8, 2016
Stephany Heads to Glacier National Park!
---
May 25, 2016
Sydney is Nine!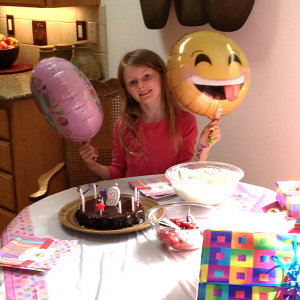 ---
May 2,2016 - May 5, 2016
Nehalem Bay
---
April 28, 2016
Dennis Has Cataract Surgery!
Such a quick surgery and recovery now compared to what it was in the past.
Dennis did great!
---
Aril 20, 2016 - April 26, 2016
Grandparent Day at Ambrose School with Heath and Brooks in Boise!
An early birthday celebration for Stephany with a yummy cake made by grandson Brooks!
---
April 23, 2016
Welcome Conlan Maxwell Robertson!
---
April 13, 2016
Bowen gets new helper legs!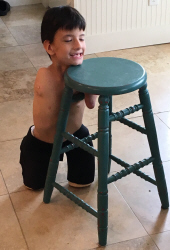 https://www.facebook.com/devon.s.toomey/videos/10154296592750695/
Now its lots and lots of practice for Bowen to put it all together and make it work
Go Bowen!
---
April 1, 2016 to April 3, 2016
Overnights at South Beach and Tugman State Parks
---
April 1, 2016
Welcome Avery Michele!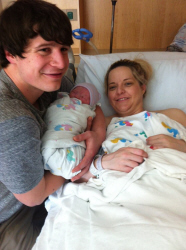 Alisha and Trevor welcomed their new baby girl today!
---
March 20,2016 to March 24,2016
Spring Break in Eagle!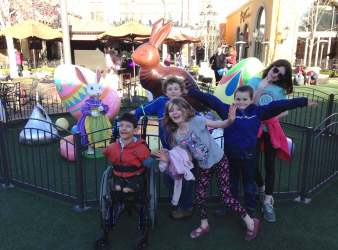 Aden takes Ellery and Sydney to visit their Idaho cousins for spring break
---
March 13, 2016
Second Place!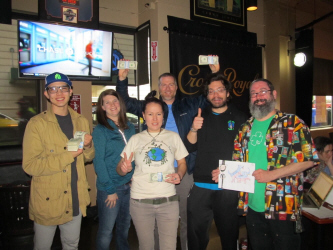 This time Aden's Bridgetown team places second in the Portland Trivia Contest!
---
March 12, 2016
The Toomeys Welcome Odie!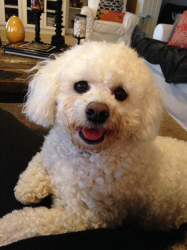 Devon: "Our newest four legged family member, Odie Toomey!
And yes....that means we now own 4 dogs! We adopted him from some friends who could no longer keep him.
He has stolen all our hearts....such a sweetheart and such a cutie!"
---
January 17, 2016
Sydney Gets Her Ears Pierced!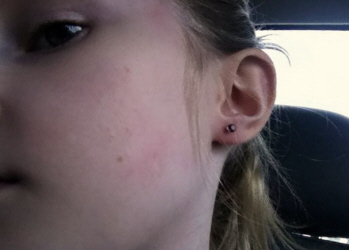 ---
January 13, 2016
Aden Gets A New Car!
Aden buys a new Mazda 6 Touring to replace the Honda Odyssey.
The Odyssey was totaled after being hit by another car.
---
January 11, 2016
We will miss you Tigger!
Tigger aka Chubbies died today at age 19.
He was an awesome cat and part of Aden and Kim's family for many years.
It will be strange to see Aden sitting in his chair without Chubs on his lap :(