---
November 10, 2023 - November 13, 2023
Aden and Sydney Fly to Fort Worth, Texas for Sydney's Fencing Competition
---
November 5, 2023
Ellery Is Nineteen!
---
October 19, 2023
Bowen Is Fifteen!
---
September 23, 2023
Brooks Is Fifteen!
---
August 2023
Back to School
---
September 19, 2023
Stephany and the dogs go camping at South Beach
---
September 13, 2023
Stephany and Ellery and the dogs go camping at Tugman
Ellery sick
---
August 10, 2023
Brooks gets a new car
He got his permit in May
---
August 4, 2023
Heath Gets His License
---
July 25, 2023
Welcome Archie!
It was time for Jack to get a partner. And what better than a brother from Sophie's Goldendoodles!
Archie was born on May 6, 2023. I picked him up in Eagle on July 25, 2025 and he turned 12 weeks 4 days later.
He and Jack hit it off right from the start and we look forward to many fun adventures together.
Archie (teal boy)
6 days

Archie
4 weeks

Archie
6 weeks

Archie
8 weeks

Archie
12 weeks

Archie
16 weeks

Jack 15 months
Archie 20 weeks
Archie's Parents
| | | |
| --- | --- | --- |
| | | |
| Archie's father Auggie is a 14 lb golden doodle. He is also Jack's father. | | Archie's mother Maisy is also a 14 lb golden doodle |
---
July 4, 2023
Stephany and Jack head up to Silver Falls to camp and escape the fireworks and heat!


---
June 25, 2023 - July 6, 2023
The Toomeys "Journey Is The Destination" trip through Northern Idaho and Montana!
A camping trip in their van with no set itinerary takes them from Eagle to Tamarack to Coeur d'Alene to Sandpoint to Priest Lake to Bonners Ferry to Kalispell to Whitehorse to Hungry Horse Reservoir to Glacier to Missoula to Helena to Butte to Bozeman to Paradise Valley to Yellowstone to Salmon to Challis to Stanley to Eagle and everything in between!
---
2023 Summer Jobs
Ellery is working full time as a day camp counselor at Kids Spirit in Corvallis
Sydney is working as a camp counselor at Camp Silver Creek
Heath is working as a lifeguard at the YMCA
---
June 11,2023 - June 15, 2023
Aden, Ellery and Sydney Visit The The Toomeys
Lots of fun this trip including good food, birthday shopping for Sydney, bracelet fittings, and celebrating Bowen's Gotcha Day!
---
June 9, 2023
Ellery Moves Into Her First Apartment!
She and Ayden will be moving out of the OSU dorms and into the apartment for the summer and their sophomore year.
---
June 6, 2023
Heath Is Seventeen!
---
June 4, 2023 - June 9, 2023
Stephany and Jack Head to the South Coast and the Redwoods
A drive down the Oregon coast and stays at Tugman, Cape Blanco, Harris Beach and then Mill Creek in the Del Norte Coast Redwoods.
It was a chance for Jack to explore new places and learn how to be an RV dog and he nailed it!

---
June 1, 2023
Sydney Gets Her Drivers License!
And away she goes on her first day solo driving in the the Subaru Forester that was Pa's but now belongs to her!

---
May 25 2023
Sydney Is Sixteen!
A birthday shopping spree with Gram and Ellery at Washington Square and a traditional after shopping lunch at Red Robin!
---
May 7, 2023 - May 16, 2023
Stephany and Jack Visit The Toomey Pack!
A great trip with Jack meeting the Toomey pack, lots of relaxing by the pool and
Devon treating Stephany to a birthday athletic shoe shopping spree!
---
April 20, 2023
Justin's New House in Oklahoma Destroyed by Tornado!
Justin and Shannon built a new house in the Selah development north of Norman, Oklahoma. They were scheduled to move in next week. Justin was in the house doing some finishing touches when the tornado struck. He said he had never been so scared in his whole life! Luckily he was ok and they will be able to rebuild.
---
Gilman Burton Smith
April 14, 1944 - April 18, 2023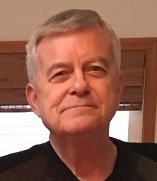 ---
April 13, 2023 - April 15, 2023
Sydney is a 2023 delegate for the MUN (Model United Nations) Conference!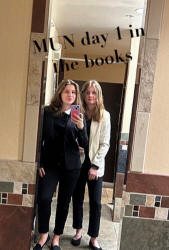 This year the conference was held on the University of Oregon campus.
Model United Nations is a simulation that imitates the procedures of the United Nations finding solutions for real-world problems, done through an academic simulation of the United Nations procedure. The MUN simulation consists of negotiation, discussion, and lively debates, which is the cornerstone of UN activity. Model UN aims to educate students about current events, international relations, diplomacy, and the United Nations agenda. Along with knowledge of the world we live in, participants will develop skills including public speaking, presentation, persuasion, situation analysis, research, and critical thinking
---
April 7, 2023
The Toomeys Welcome Paisley!
Paisley is a fourteen and half year old Yorkie/Poodle rescue that had been turned into the humane society.
Interesting enough when she walked in the house the other dogs immediately accepted her as the new matriarch of the pack!
---
April 6, 2023
Stephany's brother George is named the 2023 Oregon Realtor of the Year!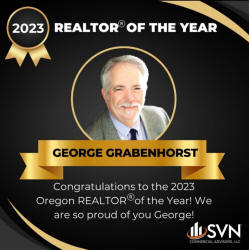 ---
March 25, 2023 - March 29, 2023
Ellery and Ayden Go To Disneyland!
Ayden's family went on a Disneyland trip but he and Ellery couldn't go because of finals.
His grandmother then gave them a paid trip the following week to make up for it.
Unfortunately Ellery started not feeling well and it later turned out she had pneumonia!
They still said they had a great time and can't wait to go back.
---
March 20, 2023 - March 25, 2023
Sunriver Spring Break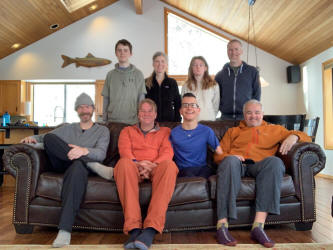 Not everyone could make it this year.
The weather was cold and snowy, the Santiam Pass was a mess and Stephany didn't want to risk traveling.
Ellery Couldn't come because it was finals week at OSU.
Heath couldn't come because it wasn't spring break at the Army and Naval Academy.
But everyone who could make it had a good time!
---
March 19, 2023
Ellery Gets A Tattoo!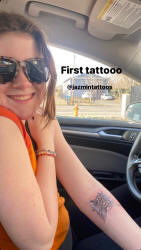 ---
February 18, 2023 - February 26, 2023
The Toomeys Go To Disneyland!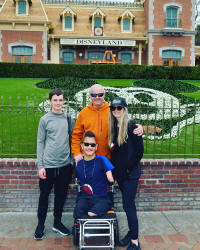 ---
February 1, 2023
Heath Enrolls in The Army and Navy Academy in Carlsbad, California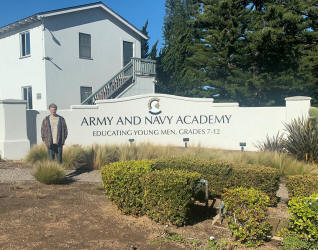 ---
January 13, 2023 - January 16, 2023
Tamarack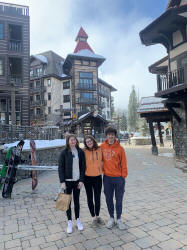 The Toomeys invite Ellery, Sydney and Ayden to fly in for a skiing weekend at their Tamarack cabin.
---