HEATHSMITH NEWS
2023|2022|2021|2020|2019|2018|2017|2016|2015|2014|2013|2012|2011|
2010|2009|2008|2007|2006|2005|2004|2003|2002|2001|2000|1999
---
December 28, 2004
Devon and Jeremy close on their new house in Sparks!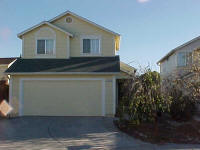 The house is 1250 square feet with 3 bedrooms and 2.5 baths. It is on a cul-de-sac and has a fenced back yard for Bruiser and Newman and a large deck as well. The house is close to a park and Devon's school. With the booming Reno real estate market they feel it is a good investment and a much better living situation than being in a one bedroom apartment with two dogs and no yard!
---
Emily Anderson and Eric Linauer Get Married


Sunday, December 19, 2004
More Pictures
---
December 11, 2004
Aden Smith's grade school buddy Troy Johnson returns to Morningside to talk to students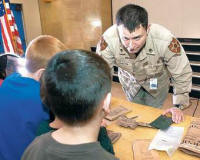 Statesman Journal Article
---
December 9, 2004
Trinity Trio Wins First Place!
Dennis and fellow Spiritual Counselors Phil and Judith take first place at the Hospice Christmas Party Talent Contest with a spirited rendition of Jingle Bells and Silent Night. It was quite a performance - especially as Dennis had only a few days practice after not playing his trombone for 40 years and his lips kept freezing up!
---
November 5, 2004
Welcome to Ellery Qwin Smith who arrived at 12:34 pm today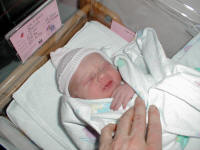 Ellery is a beautiful healthy baby who weighed 7 lbs 7 oz at birth. She is the daughter of Aden and Kim Smith.
---
Devon Buys A New Car!
Devon and Jeremy buy a new Toyota Corolla LE

---
New Front Landscaping


Stephany and Dennis's front landscaping project is complete and is it wonderful! We still need to do some plantings but we can do that over time. The project was done by DeSantis Landscaping and we were very impressed with the quality of their work.
---
Josh Heath has a new job
Josh is now working full time for Horizon Restoration, a 24/7 general construction and cleaning contractor. Horizon focuses primarily on the insurance restoration of residential and commercial structures after fire, smoke, water or storm damage.
---
Justin Robertson Checks In
The wanderer is currently working on St Paul Island in Alaska. He is part of a crew building a new community hospital. St Paul is in the Pribilof Islands which are part of the Aleutian chain.
---
Seren is pregnant
Details are sparse at this point but she told George in a phone call she is four months pregnant. The baby is a girl, due in April, and will join sister Marissa who is almost three.
Seren is the daughter of Anne Grabenhorst and Mark Desdier.
---
September 26 - December 9, 2004
Alisha Heads to Florence, Italy
Alisha Grabenhorst is going to Florence, Italy fall term as an exchange student through the Chemeketa/Oregon State Student Exchange program.
---
September 25, 2004
Michele Libin stops by for a visit. She is moving back to Edmonds, Washington from Orlando, Florida where she has been living.
---
August 26, 2004
Dennis Receives Hospice Customer Service Award
Dennis was awarded the Customer Service Award at the annual Willamette Valley Hospice Banquet. The award was given for his dedication and exceptional service to hospice clients above and beyond his normal duties as a spiritual counselor.
---
August 21, 2004
Aden's Good Deed
Aden rents a U-Haul and drives down to Devon and Jeremy's new apartment in Reno with her six trunks from storage and Gram's bedroom furniture set - and a much anticipated supply of fresh lemon cucumbers and tomatoes from his and Kim's garden. He'll stay to visit for a few days and then fly home on August 24. Way to go Aden!
---
August 19, 2004
Devon Gets teaching Job!
Devon has a new job at as a special ed teacher at Diedrichsen Elementary School in Sparks teaching students with learning disabilities. She will have a resource classroom with her students coming in for several hours a day to receive individual instruction as outlined in their IEPs which she will also be responsible for developing. School starts August 30.
---
August 15, 2004
Colin Attacked by Deer!
On the way back from the coast with Keri Colorado a deer runs into the highway and smashes the side of Colin's car. No one was hurt except maybe the deer but there is now a large dent in the car.
---
August 13, 2004
Jeremy's White Coat Day
Jeremy officially enters medical school at the University of Nevada
---
August 5-21, 2004
Stephany and Dennis (and Bill) take a trip down the coast to Felton, California to attend a get together of some of Stephany's Libin/Login kin. From there they go to Reno, Nevada for Jeremy's White Coat Day and then Dennis heads home and Stephany goes to Lake Tahoe for some High Sierra R&R.
---
August 7, 2004
Aunt Gail Moves to A New House
After 17 years at the same address, Gail Smith decided a change was in order so she sold her old house on Elma and bought one with more space at 961 Madrona SE.
---
July 25, 2004
Devon and Jeremy move to Reno, Nevada
Devon and Jeremy move from Rhode Island to Reno, Nevada. Jeremy will be entering Medical School at the University of Nevada and Devon hopes to get a teaching job.

The family settles into their new apartment in Reno.
---
Edna Dellilah Cleland Smith
August 4, 1920 - June 27, 2004


Grandma Edna with her grandchildren
(except Christie) at Devon's wedding
Obituary
---
Good News From Emily Anderson
Emily Anderson finally got her teaching job and she is getting married!
Emily will be teaching third graders at her old elementary school, Swegle, and she and fiancee Eric Linauer are planning a December wedding.Emily is the daughter of Trey Anderson and Jackie Smith Anderson
---
It's a She! Ellery!
Kim and Aden's baby is going to be a girl and is due to make her appearance in November. Her name is going to be Ellery. Mother (and father) is doing well.
---
June 17 - June 23
Kim and Aden fly to Rhode Island for a weeks vacation exploring the sights and sounds with Devon and Jeremy
---
June 2, 2004
Congratulations to Jeremy Toomey!
Jeremy is accepted into medical school at the University of Nevada at Reno
He and Devon will be moving from Rhode Island to Nevada around July 15. They are both excited to be getting back to the west and the Lake Tahoe area.
---
May 23, 2004
George takes his Christmas flight on an AT6


The flight was a Christmas present from Stephany and Dennis. George loved every one of the 45 minute flight. He got to sit in the front cockpit and fly the plane. A dream come true!
---
May 1, 2004
Sunny and George welcome Dory to the farm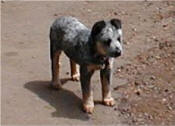 Dory is a Blue Heeler - Australian Shepherd mix puppy. She and Sophie have adopted each other and stick together like glue.
---
April 27, 2004
Welcome Newman!
Devon and Jeremy get a new Havanese puppy to join Bruiser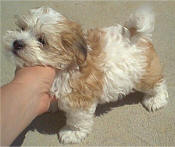 ---
April 1, 2004
Colin and Josh move to Portland
Colin is working up there and Josh is going back to Portland State in Computer Sciences so now they won't have to commute.
9136 SW Capitol HWY #1,
Portland, Or 97219
---
March 31, 2004
Jeremy flies out to Portland for a visit and to interview at the OHSU Medical School
---
March 29, 2004
Devon starts a "real" job with a salary, benefits and paid vacation and sick days!
She will be working for the James L. Maher Center in Rhode Island as a job coach.
The center provides supported employment services. Disabilities for the workers range from developmental problems and traumatic brain injuries to physical disabilities and deafness.
---
ADEN AND KIM ARE HAVING A BABY!
The newest member of the family is scheduled to arrive in November.
Congratulations to the new parents-to-be
---
FEBRUARY 11, 2004
COLIN STARTS A NEW JOB!
He will be working as a benefits agent with the The Stratton Company, an employee benefits insurance agency, in Portland, Oregon.
---
KITTY
March 1987 - February 3, 2004


In memory of Alan Libin's true and faithful friend of 17 years
---
JANUARY 26, 2004
WE'RE MOVED!
We're all moved in to our beautiful new home.
1835 Skyway St S
Salem, Oregon 97302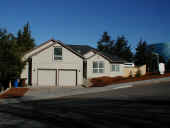 With perfect timing our Bluff Ave House has also sold and is due to close on February 21. The family moving in has six children. The youngest is nine and the oldest two are in college. They are all very excited about their new home and eager to take on our spoiled squirrels and birds. We are all very happy that the house will be filled with children again.
---
Home | News | Where We Are | Genealogy